Fundamentally, faith is not a reliable reasoning process. Belief without evidence isn't wise. Try to get beyond what you've always known to be true and begin to ask questions to validate or invalidate those beliefs. Ask yourself how you know something to be true. How do you know the sun will come up in the morning? How do you know the earth is round? How do you know your spouse or child loves you? Make a list. Do you apply the criteria on your list to things you believe to be true about God? Ask yourself how you know whether or not something works? How do you know that communication takes place over the telephone? How do you know your car engine works? How do you know if a medication is effective? Make a list. Do you apply the criteria on your list to...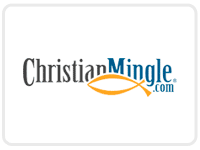 "Find God's Match for You." Every time I hear Christian Mingle's slogan on the radio, red flags go up in my head. Someone is making a claim that they have a system where God coordinates "matches" or pairings of Christian singles. Here is a little excerpt from The Daily Irritant to get you thinking about this: So God has someone in mind for you. But what, he doesn't do retail? He needs a middle-man? Man. I'd really like to see Jim and Judy get together, those kids would be perfect for each other, but if I set them up, then I"m going to have to fix up everybody, and who has the time? Plus, last time didn't work out so great, and I'm never gonna hear the end of that! How is it not offensive to claim...

The pastor or priest is the master delusionist. His job is to present a delusion to you, reinforce it constantly, and ask you to pay for his effort. A liar is a delusionist too, but a master delusionist would be one who is very nice to you, speaks in a soft tone, shows restraint and diplomacy when challenged, and may actually believe the delusion he is promoting. Here is an entertaining little exercise: Go to church and, on the bulletin, keep score with little tally marks every time you hear something that is false, unsubstantiable, or a baseless declaration of fact. Try to be as objective as you possibly can be. When you hear something, ask yourself, "Is this true?" If the answer is "no," put a hash mark.  I have done this and it is...

Your local church is not interested in walking away from religion. Its parent organization, its pastor, and its people all have vested interests in maintaining the delusion of the existence of God.  For the parent organization, whether that might be a conference, a synod, a diocese or whatever, it is truly all about the money. Any church that fails reduces the income of the parent organization. For the pastor, it is huge: his life-work and life-purpose are on the line, not to mention his salary and his retirement benefits. Unpaid church leaders have their own personal identities wrapped up in church. Some get their need to be important fulfilled through their position in the church. Church provides an opportunity to teach and lead, care for others, and have a...

"Remember we're in the presence of God." "I will pray for you." "God will help us." "Thank God we made it out alive." We credit God with everything good in our lives. We implore God to help us with everything that is bad in our lives. We praise God. Well here's a dose of reality. If God is worthy of thanks for the person who survived the car crash, then God is also responsible for NOT saving the life of the one who died. If God has blessed us with an abundance of food, he is to be blamed for the lack of food in other parts of the world where people are dying of starvation. So should we be angry at God then? No, of course not. God is a figment; its all a delusion. God is our delusion. It's a grand...