"Jesus didn't want us to be cannibals so he gave us this gift, this gift of transubstantiation." –Catholic School religion teacher, teaching 12th graders, Fall 2014 Think about it. For further study: the-militant-atheist.org Psychology Today ...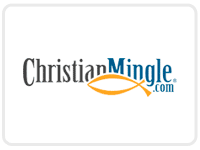 "Find God's Match for You." Every time I hear Christian Mingle's slogan on the radio, red flags go up in my head. Someone is making a claim that they have a system where God coordinates "matches" or pairings of Christian singles. Here is a little excerpt from The Daily Irritant to get you thinking about this: So God has someone in mind for you. But what, he doesn't do retail? He needs a middle-man? Man. I'd really like to see Jim and Judy get together, those kids would be perfect for each other, but if I set them up, then I"m going to have to fix up everybody, and who has the time? Plus, last time didn't work out so great, and I'm never gonna hear the end of that! How is it not offensive to claim...

I don't rub shoulders with too many "high-ups" in the Catholic church, but if I did I might be tempted to suggest that they tone down the self-aggrandizing titles. We had a function recently where the person giving the opening prayer was the "Very Reverend _____, Vicar of ____." I wondered what made him very reverend, and, "wouldn't any reverend want to be very reverend?" I looked up the Wiki on this and to my irreverent delight I found that one might also aspire to be: "His Most Reverend Excellency"–when he enters, you should stand and remove your hat and you may kiss the sacred ring at the greeting and again at closing . If he is your bishop, you may kneel when kissing the ring (bowing at the...